From the website:
To share a recipe via Facebook, Pinterest or Twitter, click SHARE in the right corner below the recipe title of the recipe page.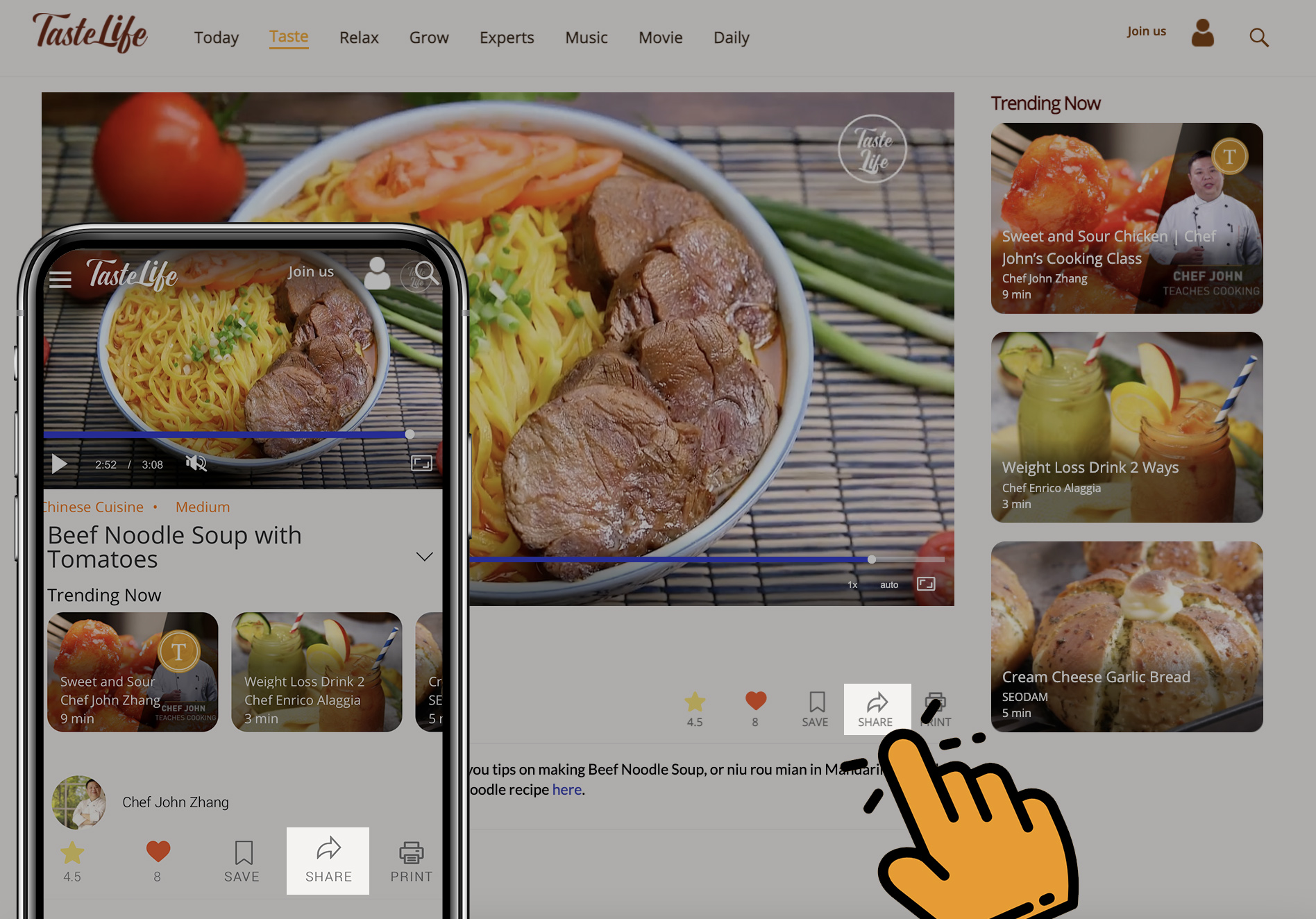 A new window will open, and choose one of these tools.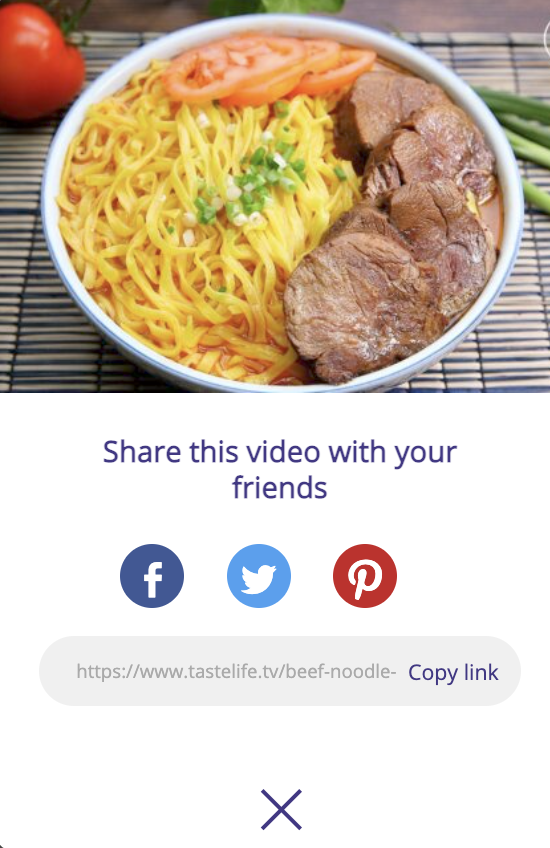 From the app:
To share a recipe or collection with friends via Twitter, Facebook, text message or email, tap the share icon, then choose your sharing tool.